THE BENEFITS OF IN-HOUSE FORKLIFT DRIVER TRAINING
When using forklifts within your operations, you must ensure your workers are all adequately trained. The Heath & Safety Executive's figures show that 43 people are injured by forklifts each week, and there's a fatality every 6 weeks on average. Proper training is key to making sure the best safety practices are being adhered to, safeguarding your forklift drivers and those around them from injury.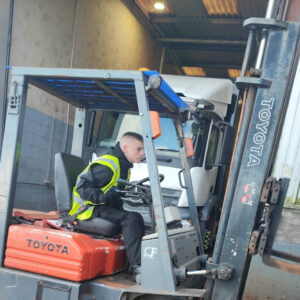 At Safety 1st Forklift Training, we know how important correct forklift driver training is. That's why we recently appointed a dedicated forklift Training Manager, Trevor. With his experience and expertise, Trevor is perfectly placed to visit your operations in person and deliver in-house training to your staff. Our forklift driver training courses are: 
• Suited to all levels, from first-time forklift users through to experienced drivers in need of top-up training.
• Tailored to your team's specific learning requirements and budget.
• Carried out at your site for convenience, with the option to take the course at our forklift driver training centre.
We've spoken a lot about the many benefits of general forklift training, which you can read about a little more here. Today we'd like to focus specifically on in-house training, and the many fantastic benefits that using a dedicated in-house driver trainer has for your business.  
IT IS CONVENIENT 
In-house training is the most convenient way to learn the fundamentals of forklift driving. It means that you and your team don't have to travel somewhere new and unfamiliar; our dedicated driver trainer will come to you and carry out the training in-house.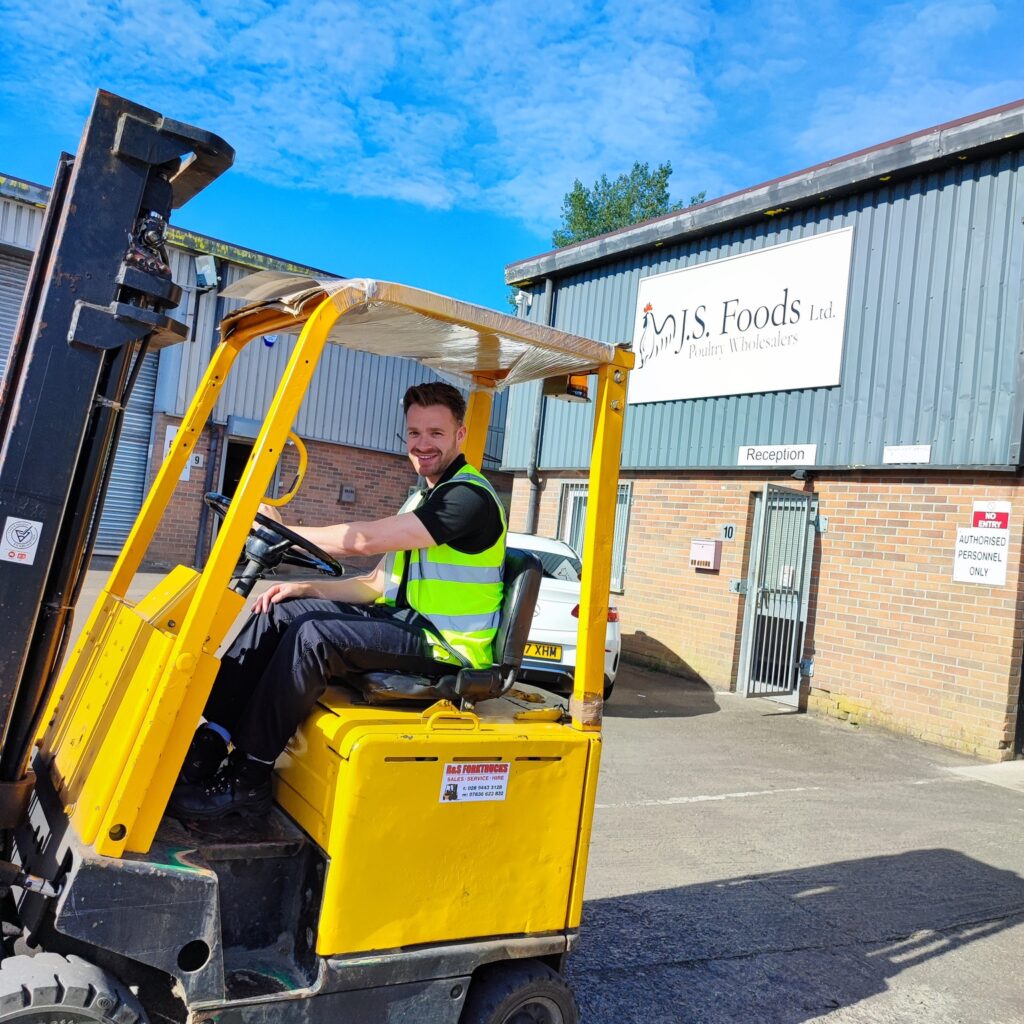 LEARN WHERE YOU'LL BE WORKING
Your drivers are trained in the exact environment they will be carrying out their work in. That means that site-specific hazards are taken into account to ensure training is as helpful and relevant as possible, rather than the 'one size fits all' training you may get elsewhere. 
IT'S QUICKER THAN EXTERNAL TRAINING
The great news if you're concerned about downtime is that in-house training is actually faster than learning at a centre. Our beginner's in-house training course takes between 2 and 3 days, whereas this could be between 3 and 5 days at a training centre.  

REDUCE DISRUPTION TO BUSINESS
Cutting out time travelling between your place and work and a driver training centre means less disruption to your day-to-day operations. Driver training can be a somewhat large time commitment, but in-house training affords you some more flexibility and reduces the potential disruption to your operations. 
IT ENSURES COMPLIANCE
Making sure your workers have had the right forklift driver training means you're maintaining compliance with the law. The HSE's Approved Code of Practice for Rider Operated lift truck guidance (L117) states that all forklift training should be delivered by an accredited instructor. Casual training has a number of risks associated with it, which we spoke about in more detail in this article.  
Our dedicated Training Manager Trevor is a qualified instructor with experience providing in-house training throughout the industry. His expertise as a forklift driver trainer ensures candidates are up to date on correct training, legislation, and safety measures. Trevor delivers all manners of forklift training, from counterbalance and reach to Flexi, and can tailor training to meet your business's requirements.